Sponsors
This year Union Ultimate will be travelling to the USA frequently to match up against North America's best mixed teams. Union is made up of 27 individuals who pay their way to do something they absolutely love – compete against other elite ultimate players while traveling the globe to play against top level competition.
Ultimate Frisbee is one of the fastest growing sports in the world.  With over 5 million players and over 40 countries participating, Ultimate is truly an international game.  Currently, the World Disc Flying Federation is working diligently to have Ultimate become an Olympic Sport.  Ultimate Frisbee truly is a game on the rise.
Union Ultimate is looking for key supporters to help us manage our season costs.  If you are interested in sponsorship, contact us at:  union.ultimate@gmail.com
---
We are proud to announce a partnership with Toronto Sport and Social Club (TSSC).  TSSC is Toronto's best provider of adult co-ed and single sex sports leagues. Our programs run year round, indoor and outdoor, and include over 20 different types of sports. Register for sports as a team or as an individual and receive VIP customer service and member benefits! We have the variety of team sports and activities in the GTA region.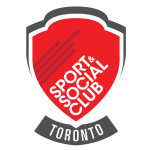 ---
We would also like to thank everyone who attended #FFF, Union's February Frisbee Fling on Saturday February 8, 2014 at the Sports Cafe, which was a tremendous fundraising effort!
Here is a list of people who could not attend but still provided gifts to the team, thank you!