About
UNION
 formed in 2011 as a result of the successful merger of three top Toronto mixed teams – Big Hammers, Monster and Tundra. Our group of players is deep on experience, commitment and passion that has spawned a collective goal to be a perennial contender at Nationals.
In 2012, Union was busy competing against the very best of Ontario and beyond with 1st place showings at TUF, Gender Blender, and Motown Throwdown… in Toledo. We placed 3rd at the Ontario Championships finished the season strong in Victoria with a silver medal.
In 2013, Union further stepped it up, winning the Philly Bell Crack tournament to start their season. With a strong core of women players, the key to many mixed teams' success, we went on to challenge a strong west coast contender and take home a gold medal.
In 2014, we challenged the best with a strong showing of FIVE one-point games at the US Open; we finished 5th in the world at the WFDF World Club Championships in Lecco, Italy; and with a reduced roster in the fall, we still earned a spot in the USAU Select tier.
In 2015, we aimed to again claim the Canadian title and the right to represent Canada at Worlds in 2016, but we fell just short and lost in the finals to a deserving Team Fisher Price. Despite this, we gained a lot of notoriety (the good kind) over the course of the USAU TCT series, and finished the regular season ranked in 4th in the TCT by Ultiworld.
Our Club System

ZEN was conceived in 2004 and has become a stepping stone for an abundance of touring players across all levels and divisions. 2006 saw Zen attend its first Nationals, finishing 7th overall.  Zen returned to the "Dance" in 2011, again blending competition, fun and improvement. 2013 saw Zen narrowly miss out on the final Ontario bid to Nationals.

MMV started in 2003 and focuses on skill development and introducing players to the touring lifestyle, which has helped several players move up the Open, Womens and Mixed club systems.  MMV is an open roster, inviting everyone to practice whether they attend tournaments or not. Union's own, Norm Lew, has coached MMV for several years.  MMV always wins the party!
Current Associations we are represented by, include: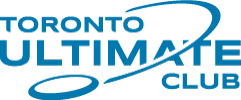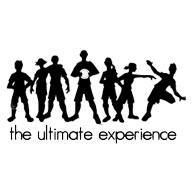 Calendar
October 2023
M
T
W
T
F
S
S
1
2
3
4
5
6
7
8
9
10
11
12
13
14
15
16
17
18
19
20
21
22
23
24
25
26
27
28
29
30
31